LOOKING FOR A CUSTOMER-FRIENDLY
GARAGE? FOR TOP QUALITY SERVICING
AND 60% OFF MAIN DEALER PRICES,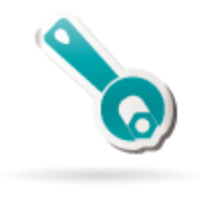 THE CAR SERVICING EXPERTS IN LONDON,
HERE TO TAKE YOUR CAR UNDER OUR WINGS
JEM is among the best car servicing companies in London. We can take care of absolutely any car or van, no matter what model it is, and even if it's been sat in your garage for 20 years or more. From us, you'll get an exceptional service at an excellent price, a bargain result from a garage with a great reputation.
Established in 1975, we have more than 40 years' experience of car servicing and repairs, enabling us to take on any challenge. As an independent garage, we only have your best interests at heart, and you'll get unbiased advice and recommendations. You won't get any surprise charges either, as we'll only carry out work that you've agreed with us beforehand.
While many of our customers come to us from areas in and around North West London, such as Hendon and Colindale; our services are available to everyone throughout the city of London. Including Harrow, Wembley and Edgware.
Call our garage today for high quality and reliable servicing, MOT tests and repairs. From a big job to a tiny check, our customer service is second to none – you're sure to drive home happy.
For your car
Chosen for commitment and skill, our highly trained technicians are sure to detect and resolve any problems with your car. We're equipped with the very latest diagnostics and repairs technology, ensuring that your car is fixed to the very highest standard. We can service any model , repair accident damage , carry out an MOT check and even convert imported cars, so that you can pass your IVA test.
FOR YOU
No one looks forward to sitting around, waiting for their car to be returned to them – except perhaps customers at JEM! Book a service with us and you can enjoy our comfortable air-conditioned customer lounge. Quench your thirst with tea, coffee and cold drinks; surf the internet, watch TV or simply take advantage of the huge window to watch what we're up to with your car! We even have a children's activity corner, so you can keep your kids occupied too.
FOR YOUR FUTURE
Our excellent customer service doesn't end when you leave. All cars serviced here receive a 12 month (or 12,000 mile) guarantee on all work done, including parts and labour.
And feel free to inspect any replaced items when you collect your car. You won't be disappointed.